I'm a happy Ubuntu user for over a year now and I was really looking forward to installing Ubuntu Netbook Remix version 10.10 on my Lenovo S10 Netbook last Sunday. The latest version was said to have a very fast load up time and happily, I did my backup and whatnots before finally upgrading.

This is the Ubuntu Netbook Remix Interface
In no time at all, the download was done and installed. So I restarted. Unfortunately, something funky happened and the top toolbar was missing, as well as the icons looked messed up.
Then I thought, okay, lets try reformatting the bugger and do a clean install. But the only thing is, that when I slot the USB with the installer, nothing happened because Ubuntu was already installed. No option to reinstall program whatsoever. Hmm!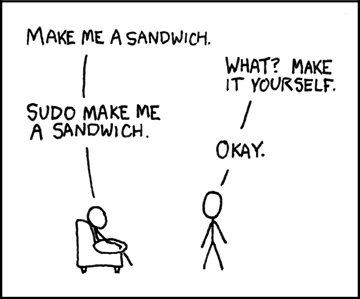 I'm not that savvy enough to muck around with Sudo but I had an idea that I would just install another distro and after that, THEN reinstall Ubuntu. Probably not the most clear cut idea, but it might work!
So I chose from the list of distros that the Universal USB Installer had and I chose jolicloud pretty much because of the cute name it had. Joli-joli-jolicloud!
At first I had a stumbling block with an odd and very unfriendly "No DEFAULT or UI configuration directive found!" message. But after a quick search online, I found a fix and it was smooth going from there. I was directed to a live-demo. A live demo means that you can try out the functions of how the software is like without having to install anything yet.
I was pleasantly surprised at how easy it was. Unlike gOS (Not to be confused with Google Chrome OS) which I tried earlier. That gave me a huge headache because I had issues with it not being able to detect the wifi connection thus almost every widget failed to work.
On the other hand, jolicloud was able to detect the wifi with no issues at all. Probably the only thing to set up was to register for an account with jolicloud and in a while, you reach the main interface, everything looks so clean and elegant.
Here are a few of the things that I use on a regular basis.
Although I'm not sure why there is a need to make so many "Apps" for the main screen because I could just go to the Chromium browser and access each page, like Facebook and Gmail from there. It makes it seem quite redundant. Kind of like the EEE PC interface.
Opening the apps are amazingly fast. I click on any of them and it opens in a split second unlike Ubuntu which takes a few seconds to start up.
Apart from the web applications, there were also installers like Cheese, Thunderbird and Pidgin as well as others you could download and install from the left top green add button
There was also a stream function although I am not too sure what the function is for. Since I don't see any way how I could chat or make friends with these people. I didn't really dabble with it much.
But apart from Web apps, I could also save files in my netbook, so I don't feel so crippled even if there was no internet connection available on the jolicloud. I'd usually watch movies on my netbook, and listen to music and jolicloud did the job just well.
I was so enamoured at this point of time, that within a few minutes I had a clean install, overriding everything else.
And once that was done, I spent time playing with it for the entire day neglecting my wifely duties. But I didn't care! It was a very charming little distro. It was speedy fast – booting up in less than 30 seconds and I could get surfing quickly. Even the screensaver was freaking cute.
And because of it, I haven't gotten to re-installing Ubuntu 10.10. For now I'm quite happy with my jolicloud and looking forward to the 1.1 version coming soon in November 🙂
If you haven't tried a linux distro, give it a try. It really isn't as difficult and scary as what people think! Why not try it on an old or spare computer? I promise that it'll give them a new breath of life and the best part is that they are all free!
Check out the ones that I've played with so far 🙂