I feel quite poignant
Lilian is right when she said that the blogosphere is very close knitted. I remember what Preetam mentioned before during the E27 unconference. He said "Most people are more inclined to read blogs that belong to their friends or aquaintances".
I cant speak for all, but I think the statement is true. Much of my feeds are of my friends, as I like to read the updates on my friend's life and see what they are up to. Of course at the same time, there are interesting feeds that I've subscribed, to whom I have no aquaintance of.
Nevertheless, the blogosphere definitely is very close knitted. We know this is so because of this simple experiment :
1. Look at your blogroll and click one at random
2. Notice that the blogroll of the person you've clicked on has at least 2 or more people that you know.
3. Now click their blogroll at random. Chances will be that you'll still see at least one person that you recognize.
Eventually everyone is connected to each other in the blogosphere. We'll be even closer to the six degree of separation.
The world has become a smaller place. Nowadays, I dont even need the rss reader to see updates on my friends. With websites such as the increasingly popular twitter, I can see what they are doing and thinking real time. Isnt that useful?
However in retrospective, somehow I think it just gives us a false sense of security. Yes, it is definitely convenient. But a million sms updates just cant compare real interaction. Besides, would anyone really care about my mundane activities and rants?
This is a typical twitter message
3:00pm – Scratching my head
3:05pm – I just sneezed
3:10pm – Swinging around on my chair
3:12pm – Eating chocolate
3:15pm – Oh I just blinked my eyes
Uh … Too much information?
But one cannot deny its usefulness. This reminds me of a report by New York Daily News in 2005 of of how the last entry of his blog, has helped police to catch his murderer. His xanga blog is still up and I was struck by how easily it is to connect to him – looking at his picture, and reading his posts, it is not hard to imagine him as our friend. He was an ordinary and real person. Just like us.
Even though we may not be able to meet up with our internet friends in real life, I believe that it is possible to have real feelings and memories towards them.
I still have memories of my online friends.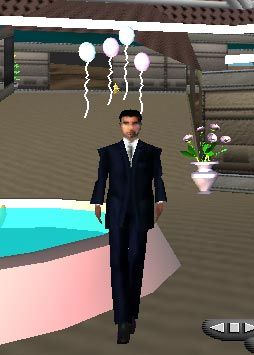 Undercore, a friendly and helpful young man whom was very helpful towards me and glonan, a sweet lady that is always very perceptive towards her friends. They are both gone too soon.
I think eventually, blogs and websites are a form of archive to remember us by. This blog too, is used for remembering past experiences and memories.
I think I am an average, ordinary person just like everybody else. We are all connected because we want to remember and to be remembered.
As a side note : There's a blogout event coming up on the 24th May. Do come down if you can make it. This will be a great and fun way to meet and network with other bloggers 🙂