2 weeks in the new year and I think I've settled down a little, more or less. Back to regular blogging!

The Nokia 3310
My first coloured mob phone, my beloved Nokia 3310 finally busted. It started with the motherboard having problems, making it non-chargeable using the regular method then recently, it wouldn't ring at all, rendering in many missed calls.
Okay mostly it was really my fault since I'm such a rough person and tend to drop it a lot. Phones should really be built with rubber cushions at the exterior for people like me.
I had to cave in and get a replacement mob phone and decided to finally get a second hand Nokia 7260.
The interesting thing about Singapore is that there are many shops that sells and repairs mobile phones. Just the other day while walking in Jurong East during my lunch break, I counted that there were at the very least 10 of these kiosks selling mobile phones. It made me wonder, if it is such a lucrative business or will it flounder like the bubble tea business during the year 2000?

A big crowd at the mosque for the morning Hari Raya Prayers

Sacrificial sheep which will be distributed to the poor

Boys watching the sacrificial rites
Anyhow, it was 10th January, Hari Raya Haji, and it was the norm for the family to visit the paternal and maternal clans. After the morning prayers, we went to our paternal and then our maternal clan which was located in Tampines.
I saw a mob phone shop. After contemplation, I went in and asked to examine the phone and finally gotten the phone after trading in my old phone for the price of SG$160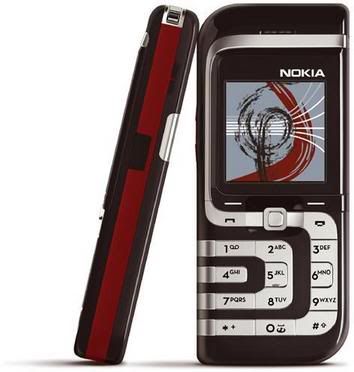 It was a pretty cool phone with radio features, camera features and voice recorder, among other regular features that is expected of Nokia. To me, once you've tried a Nokia, you'll never go back to other phones. After all, Nokia has the human technology.
I played around with it and here are some of the photos that I snapped with it :
The pictures look fairly decent. Of course not as sharp as a regular camera, a little watercolour-eque but for a phone, it was rather good.
I liked the voice and video recording features too. I made my dearest's voice into my ringtone!
With the right software, I was even able to create my own ringtones and my own wallpaper. I'm so geeked out at this. Previously, I'd have to pay an insane amount for personalised wallpaper and ringtones.
Using the right cable, the Nokia 7260 uses C4-42 (which you can get cheaply from yahoo auctions) and you could transfer data to and from the computer.
I use the Nokia PC suite for the phone data and the Miksoft Mobile AMR converter to create the ringtones
Anyhow, being a second hand phone, I saw that there were some stuff that's left in there by the previous owner and going through it, I saw that the previous owner was a Malay female and judging from the pictures that she snapped, she was in her early 20's. (I deleted all her pictures, messages and videos as wouldn't be nice to keep them)
But going though the messages was like a little soap opera between her and her boyfriend.
"I luvs you so much! Muakz! Muakz! Muakz! Muakz! Muakz!"
"Why do you have to see him? That makes me so jealous! You are my girl!"
And stuff like that continued. People should remember to delete stuff like that before giving their phones away.
And speaking of broken phones. Guess what else I broke this week 🙁
Yes. Another shoe. After breaking multiple shoes in incidents such as this and this. My chicken shoes is part of the next dearly departed.
I love my chicken shoes so much. How can this happen? I was just walking home and the seams just busted out. It could be the overly rainy days that we were having that made the glue melted and my shoes fall apart.
Sigh
I'd better take pictures of my current shoes before they go for their eventual death too.

Green Espadrilles from Tinkerbell for $25 dollars

Camel suede shoes from Noda for $15

Purple Crochet ballerina shoes from Mondo for $25