Hi everyone! I've waited for a while to write this post and the day has actually arrived. So why not grab a cup of tea as you read this.
I've finally reached 150 days.
For those of you who play ingress, there is this achievement called the guardian medal. And for those of you who don't, why not give it a try to see if you like it. In theory this medal is simple to get. Capture a portal and keep it recharged for a certain amount of days – Bronze for 3 days, Silver for 10 days, Gold for 20 days … then the Platinum at 90 days and the Onyx at 150 days.
But in reality, it's one of the most frustrating, annoying medal to get especially towards the platinum and the onyx. Because even if you travel to the most remote, hard to reach portal, your opponents would magically know when, and go out of their way to break your portals. And it's always the same people who does it at exactly 140+ days.
Oh wow! How do they know exactly when to break it?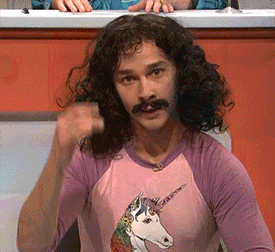 It's magic!
The hypocritical situation would be, is when you capture your neighbourhood and as long as you keep it recharged, stays that way for about 4 months till someone who actually lives there decides to come out of his hibernation to break it.
#lazy
Earlier this year, the makers of Ingress, Niantic announced that they were implementing new rules – such as banning and terminating accounts of people who uses data scraping tools to hunt for guardian portals. While it did help decrease the amount of cheaters, it didn't deter some of these people and instead they changed their gameplay to break these portals at around 135 days instead to avoid looking too obvious.
(This portal behind me reached 148 days)
Eventually, Niantic decided to solve this issue by rewarding users who have 80 days and above with the Platinum (instead of 90) and 140 days and above with the Onyx (instead of 150) medals – on the unanticipated date of the second of April. Imagine the uproar if would be if it were on the first instead. 😂
Honestly, I'm pleasantly surprised at my new medal. Even though I've been playing ingress since March 2014, I've eventually given up any hope of getting that particular achievement because I'm an active player, making me a good target. And each time without fail, any of my portals reaching 140+ days would get smashed.
Which is why I've waited for today for writing this post. Even though I've already had the medal for over a month now, it feels quite meaningful.
I understand that that's part of the gameplay – to break your opponent's portal but waiting that long to smash it, is just bad sportsmanship.
Nevertheless, I'm thankful for my nice new medal – its a nice addition and has helped me in my global ranking. The next Onyx medals that I'm working on is the Engineer and the Liberator. That'll take me several months to complete, but I'm in no rush.
Before I end this post, guess what happened to these guardian hunters? Ever since I've gotten my medals, I very rarely see them logging in. It's as if they've given up completely. It's kind of sad actually, all those time, fuel and effort and for what?
Nyeh nyeh nyeh!