Third time's a charm, I hope. It would be nice to finally clear the traffic police test and get it over and done with so I concentrate on other matters.
I flunked my tp test twice already. The first time was due to the rain which made everything slippery and the second was a matter of pure carelessness by me. So I hope my third time would leave me more optimistic.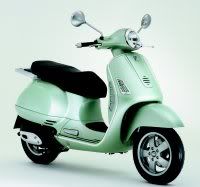 It would be so disheartening if I dont do well. But I'll never give up. Went through so much just to let go when the end is so near.
Was back from the Bukit Batok Driving Center for a self practise. It wasn't anything that I didn't already knew. So why is it that I keep doing silly mistakes during the actual test itself?
Farid, a colleague of mine, whom I was replacing for the school found out that I was taking riding lessons too. He retold about the time when he was taking the traffic police test. The night before, he visualised the circuit and the road. What to do in every instance and every gestures.
I think I'll give it a try too. What's there to lose anyway.
Starting point.
Signal the lights to the left and look out for the traffic.
Look to the right, and then look to the left
If all is clear, blind spot left and proceed
Watch out for pedestrians at the zebra crossing
Accelerate to at least gear 3
Before approaching the bend
Signal right
Blind spot right when touching the bend
At the end of the bend, another blind spot
Go in the right lane
At the junction
Shoulders must be aligned to the white line
Blind spot to the right and proceed.
Avoid wide turning
After the junction
Signal to the left
Blind spot left
Accelerate to prevent wobbling
Change lane to the left
Before turning
Blind spot to the left and look far.
Stop at the stop sign and look out for traffic.
Blind spot left at the middle of the junction
Get to at least gear 2
Slope
Kick down to gear 1.
Signal right
Hold rear break
Open throttle, release break and proceed downhill
signal left and look out for incoming vehicles
Traffic lights
Front tyre must NEVER touch the yellow line. (instant failure)
Check front road, left and right and accelerate
Signal left as soon as you leave the yellow box
Figure 8
blind spot left
go to gear 2
let go of clutch
control throttle
use read break to control speed
Press the clutch slightly just when about to go out and look right

Crank
Signal right before proceeding in
Go to gear 2
let go of clutch
control throttle
cancel signal
look right
Traffic light
Look left and right
Signal right while in the yellow box
Check blind spot
Change lane to the right
accelerate
T Junction
Look left and right and repeat till lanes are clear
Blind spot right
Turn right and kick gear up
Accelerate
Signal left
blind spot
change lane to the leftmost
Blind spot again as approaching the outermost bend and enter
Cancel signal
Plank
Kick to gear 1
Look at the plank
proceed and then look far
Balance using rear brake
Slalom
Kick to gear 2
use rear brake to control
Blind spot right when approaching end
Emergency break
Accelerate up to 35km/h
Go to gear 3
When you see the red line, close throttle
Break front and rear
Clutch in
Kick down to gear 1
Check back
Proceed to the road
Road is a little easier for me. Similar to the circuit, but you have to check with other traffic and the pedestrians too. Give way when needed and accelerate whenever possible.
Hope my assessment check-list doesn't go up too much during the actual day.