Fountain outside Seiyu in Bugis
Ahh … If it weren't for the fact that I'm not a child any more, I would have jumped in that fountain in a heartbeat. The weather has been mad hot these past few weeks that even with the rain, it didn't help whatsoever.
I went to Bugis for a couple of hours to print out some of the pictures I took from the beach to be added to my portfolio. I usually printed out my work at "Art Friend" at the Adelphi. It was cheaper and was friendlier (in my opinion) So I went to the third floor and found a music shop there instead. Eh? Maybe I missed a level. So I went up another level. A tour agency. Where did Art Friend go to?
Even the printing corner at Jurong Springs was gone. I used to go there for keyboard classes and I noticed a tiny little shop doing printing services at only $2.50 for a A3 sized printout. I guess, its not easy to make a profit this way.
Anyway, I went off to Bras Basah Complex – it was a place where I used to print my work while I was studying Digital Design. The place that I went to was called printe Direct Pte Ltd and the prices there were pretty reasonable. For a full colour print out on a 250 gsm glossy A3 paper, it was $3. It's not bad if compared to regular photo booths.
After printing out a few of the pictures, I headed to Coverlooks at Shaw Towers to talk to the photography director who briefed me through the syllabus for the photography. Looks pretty interesting – I really liked the studio shots that he showed me. I hope to do something similar to that too. We'll just have to see then.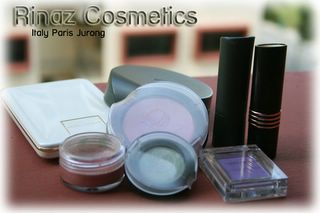 Geri sms'ed me afterwards after the consultation. It has been a while since I talked to her. She's been awfully busy with her work. I do wonder how she is doing. Not sure if we're meeting since I wanted to go to the Botanical Gardens tomorrow for a photo-shoot. I read from an advert that there were a musical band there and I thought it'll be nice to take some pictures there. Well, we'll just have to see 🙂